Film and documentary production technology
FILM PRODUCTION EQUIPMENT FORM CAMERA, SOUND AND UNIT DEPARTMENT
Although we are fully equipped for documentary and film productions. We're not an equipment rental company, we're fixers and our equipment always travels with our seasoned film and documentary crew.  We are also a full service consulting, equipment and data management team. Richard Duquette, Our DP and Chief Solutions Officer will take the time to discuss your needs and understand your vision and we'll make suggestions that will allow you to achieve and often surpass your goals.
Our Lighting, Camera and Specialized Film Equipment is always handled by our experienced Technicians and Engineers.
Video Cameras and Specialized Filmmaking Gear
All our cameras, lights, sound and specialized filmmaking gear is fully insured and our experienced cameramen, lighting and grip technicians are fully trained to use each piece of equipment to its full potential.
Whether you need HD, 4K, 6K, or 8k Cameras, like Red, ARRI and Sony, a professional Camera Drone, Action Cameras such as a GoPro, or specialized Documentary Equipment such as Pelican bags and cases, data wrangling equipment, walkie talkies, sleeves for hot and cold climates,  and battery packs, we've got you covered.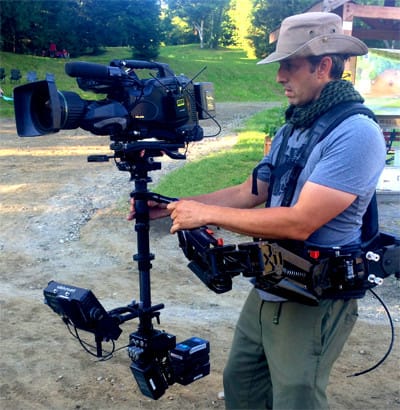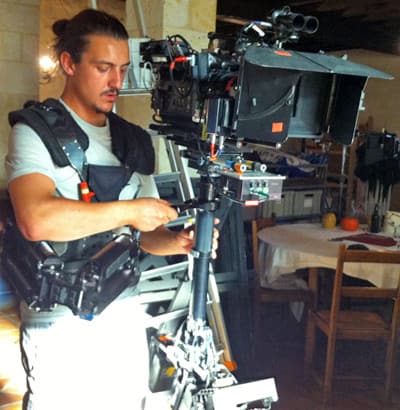 Sound Recording Equipment
We work with qualified engineers, boom operators and sound recordists both in the studio and out in the field to provide top quality 5.1 and 7.1 surround sound that will support and enhance your video production.
We can provide industry standard sound recording equipment for 24 bit/192khz audio as well as wireless timecode sync and monitoring. We own and operate global industry standard including Lectrosonics, Senheiser, Comtek and Sony microphones as well as Sound Devices 664 field production mixers with integrated recorders, Taskam Linear PCM recorders and Edirol R4 Portable field recorders.  We can also provide Boompoles, customized soundcarts and much more.
Whether you require a studio session or a crystal clear recording in a remote location, we have the equipment and the technical know-how to capture exactly what you need.
Recorders
Sound Devices 644

Tascam DR-100MkII

Edirol R4
Mixer
Lectrosonics Sanken COS11-D

Sennheiser

Sony

Comtek
Boompoles

Electronic Timecode Slates

Customized Soundcarts
Lighting & Grip Equipment
As a Director of Photography, I am extremely dedicated to capturing the ideal light to create the film's visual aesthetic. Focusing on the light gives us infinite possibilities, but once the light penetrates the lens, our possibilities become limited by the camera's ability to interpret and record the light.
Cinematographers are often compared to fine artists because we create our scenes by painting with light and shadows. To do so , we need an arsenal of tools such as lens kits, lenses, lights, reflectors, mirrors filters, gels and diffusers in order to set the depth, mood, tone and emotion of each scene. It's also extremely important to understand how the light is affected by each type of material we use.
Trust us, the last thing you want to hear is : Fix it in Post! 
Fabrics
8X8 seamless unbleach muslim
8X8 silver lame
8X8 hi lite seamless
8X8 Qtr grid silent
8X8 qtr grid neutral gray
8X8 black wind solid
8X8 solid
8X8 charcoal vintage
8X8 neautral gray grid
12X12 neutral gray grid
12X12 charcoal vintage grid
12X12 solid black
20X20 solid black
8X12 qtr grid neutral gray
6X6 8X8 12X12 green screen
and more
Standard 4X5,6 Camera Filters
0.3 0.6 0.9 1.2 1.5 1.8 ND Filter
SoftGrad ND Filters
InfraRed Filters
Several calibers of Blackpro Mist Filters
Polarizing Filters
Joker Bug 800
Kino Flow
HMI 1200 Arri
HMI 1800 Arri
LED Panel Cineo Lighting Maverick and  HS
LED strip, control by DMX console
ARRI SkyPanel LED Light
Tungsten lights
Chimera Lights
Softbox
Pancake
Lantern or China Balls
Matthews Mirrors and Reflectors
C-Stands
Baby Stands
Combo Stands
MT1
More
Apple Boxes
Sandbags
Metal and Matthellini Clamps
Hundreds of feet of Joy Cables
Distribution Boxes
Thousands of feet of Extension Cables.
Unit equipment you need .
The Films.Solutions Film and Documentary Equipment Promise