Filming in Newfoundland and Labrador
Newfoundland and Labrador is perhaps the least known province in Canada, but it is also one of the most beautiful.
Filming in Newfoundland and Labrador
Newfoundland and Labrador is reachable only by boat or plane and, unlike Prince Edward Island, there is no bridge that connects this area to the rest of Canada. As for the Labrador portion of the province, even though it shares a common border with Quebec, there is no direct road allowing access, so the boat and the plane are still the only options.
Newfoundland and Labrador is Canada's most easterly province, and with 400,000 square kilometres it's a great playground for filmmakers and documentary filmmakers. When one arrives for the first time on the island, they find unexpected, rough and mountainous landscapes. With its strong winds, the mist that sometimes covers the landscape leaves a ghostly impression when one looks at the horizon for too long. One thing is certain, Newfoundland leaves no one indifferent.
Most of the coastal towns are very colourful, with houses painted brightly to allow sailors to find their way home. Moreover, St. John, the capital of the province, has several colourful neighbourhoods, and that is perhaps why the people of the island are so welcoming and festive.
Film Locations Newfoundland and Labrador
Newfoundland can be separated into 7 major regions, each with particular features of interest to all filmmakers. Whether one is west or east of the island the hard and cut landscapes are simply beautiful.
Avalon
Eastern Region
Cape Spear
Central Region
Labrador
Northern

Gros Morne National Park
L'Anse aux Meadows

Western region
Film Location Permits
Film permits are required for national and provincial parks, public places, and First Nations and Inuit territories. As far as private properties are concerned, we have always had excellent collaboration from the owners, and the Newfoundlanders live up to their reputation – welcoming and friendly.
When to Shoot?
In spring between April and June, we can see icebergs and whales. During the summer, days are generally mild and sunny with beautiful views all around the island. In the fall, nature brings us its colourful leaves. Winter is cold, wet and snowy; there can be strong winds too.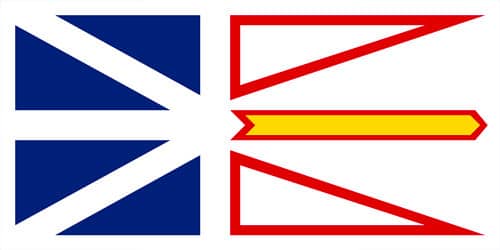 Why Filming in Newfoundland and Labrador?
Land of the most beautiful Fjord in Canada
Oldest settlement in north America
Rugged Atlantic coastline
Picturesque fishing villages
Wildlife : moose, caribou, puffins and whales.
Irish and English heritage.
Viking village in northern Newfoundland

FJORD. VIKING. WILDERNESS.
Discovered by the Vikings, almost 1000 years ago, this land of contrast remains difficult to discover. The tall seaside cliffs with their powerful waves remain a challenge even today. Adventurers will be delighted at the sight of the rough, but magnificent landscapes. Our team will accompany you in your documentary or cinematographic research and subsequently with our technicians accustomed to filming in these lands.
Do you need a work permit to work in Canada as a performing artist
Richard Duquette
2020-01-13T22:19:37-05:00
To work in Canada as a performing artist
You do not need a work permit if:
you're a foreign artist or the artist's key support staff (people vital to the performance),
you will perform in Canada for a limited period of time,
you're not being hired for ongoing employment by the Canadian group that has contracted you, and
you're not involved in making a movie, television or radio broadcast.
Examples include:
a foreign-based band or theatre group and their key crew,
street performers (buskers),
disc jockeys,
members of a foreign or travelling circus,
guest artists working within a Canadian performance group for a limited time,
World Wrestling Entertainment wrestlers (and members of similar groups),
people who will perform at a private event, such as a wedding,
air show performers,
rodeo contestants,
artists attending or working at a showcase,
film producers (business visitors),
film and recording studio users (limited to small groups renting studios who will not enter the labour market, and to business visitors) and
people doing guest spots on Canadian television and radio broadcasts (guest speakers), such as news programs.
If this does not describe you, you need a work permit. Find out if you're eligible for a work permit.