Filming in the Maritimes Region
The term Maritime means "at sea" and that is exactly what these three provinces are; miles of coastline. The economy of these provinces is directly dependent on the ocean. Filming in the Maritimes is mainly to discover the sea, small fishing villages and rock formations carved by years of erosion.
The Maritimes is a region of Eastern Canada consisting of tree provinces: Nova Scotia, New Brunswick, and Prince Edward Island.
Film Locations in Eastern Canada
New Brunswick

The province of New Brunswick has both an inland and an oceanic heritage, boasting a significant sea coast and the imposing Bay of Fundy with its tides worthy of the Guinness Book of Records. The province is the only officially bilingual province, with a recent history of French-speaking and English-speaking settlers, and Amerindian presence dating back more than 10,000 years ago. For locations in natural settings, New Brunswick offers a great diversity with two national parks, five National Wildlife Areas, three Migratory Bird Sanctuaries, one Marine Protected Area, 34 Provincial Parks and 61 protected natural areas.
The province's frontier is adjacent to that of Quebec, which facilitates film crew relocation.

Nova Scotia

Nova Scotia is a unique blend of vibrant urban centres, small villages, and miles of unspoiled coastline. Whether for fiction or documentary films as well as TV shows, there is a wide range of possibilities.

Prince Edward Island

The smallest province in Canada, but surely one of the most beautiful with its red sand beaches, green hills and farm, the terrain is flat in the east but hilly in the centre and even mountainous to the west (highest point 142 metres). The towns and villages are of British inspiration with pretty houses everywhere around the small country lanes. All around the island, have seen fishing ports and places for tourists, especially in summer.
Film Location Permits
As with the majority of Canadian provinces, the Maritime Provinces are film-friendly, proud to share their heritage and help people discover their paradise on the edge of the Atlantic Ocean. Film or documentary production must still obtain the necessary authorizations to film in provincial and national parks as well as public places and historic places.
When to Shoot?
While the Maritime provinces are subject to the harshness of the oceanic climate, summers offer beautiful sunny days. Autumn offers a contrast of beautiful colours among the trees, ranging from bright yellow to fiery red, with the blue of the ocean. The winter is relatively cold, with considerable amounts of snow, especially in Northern New Brunswick and around the Cape Breton Peninsula in Nova Scotia. Temperatures are generally milder than the rest of Canada, with cooler summers and warmer winters due to the ocean. It is not uncommon to see people surfing South of Nova Scotia in the wintertime.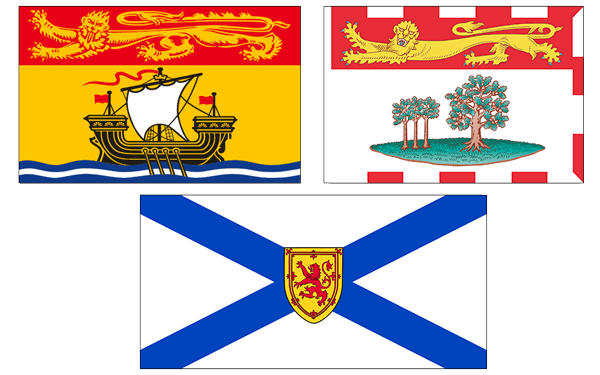 Why Filming in the Maritimes Region?
Some of the Oldest City in North America
Seashore and Fisherman
Relatively short distance to travel

IMAGINEZ. PRODUIRE. DIFFUSER.
Your imagination is only limited by the ability to produce the desired result. Our Film Production Solutions have been created according to your needs and expectations. The cinematography department is at the heart of these solutions and our cinematography solutions make room for style, colour and emotion as well as choosing the right camera for your productions
Do you need a work permit to work in Canada as a performing artist
Richard Duquette
2020-01-13T22:19:37-05:00
To work in Canada as a performing artist
You do not need a work permit if:
you're a foreign artist or the artist's key support staff (people vital to the performance),
you will perform in Canada for a limited period of time,
you're not being hired for ongoing employment by the Canadian group that has contracted you, and
you're not involved in making a movie, television or radio broadcast.
Examples include:
a foreign-based band or theatre group and their key crew,
street performers (buskers),
disc jockeys,
members of a foreign or travelling circus,
guest artists working within a Canadian performance group for a limited time,
World Wrestling Entertainment wrestlers (and members of similar groups),
people who will perform at a private event, such as a wedding,
air show performers,
rodeo contestants,
artists attending or working at a showcase,
film producers (business visitors),
film and recording studio users (limited to small groups renting studios who will not enter the labour market, and to business visitors) and
people doing guest spots on Canadian television and radio broadcasts (guest speakers), such as news programs.
If this does not describe you, you need a work permit. Find out if you're eligible for a work permit.