Filming in Yukon and Yukon Filming Locations
The Yukon contains some of the most beautiful Canadian panoramas and lush wildlife. The various cities of Yukon are all an attraction, whether it be Whitehorse surrounded by mountains, or Dawson City, that seems to come from another era. Filming locations in the Yukon are breathtaking and filming in the Yukon puts your production in a world of its own.
Canada's most westerly territory, the Yukon, is vast, wild and beautiful.
The Films.Solutions team is accustomed to filming in Yukon. With several television series produced here, we have great knowledge of the territory have developed friendships and business relationships over the years.
Filming in Yukon, the start of a big adventure. Yukon Larger Than Life
Virtually all departures to the various regions of the Yukon leave from Whitehorse, the capital of the territory.
In order to get to Whitehorse, you have direct or stopover flights to Yellowknife (Northwest Territories) from Ottawa, Toronto, Calgary, Edmonton and Vancouver.
Air North and Air Canada offer flights to Whitehorse. Our production team can take care of your trips to Whitehorse, we mainly use Air North, the official airline of the Yukon.
Once in Whitehorse, our team of fixers and our technicians as well as our vehicles adapted to the road conditions and to the desired destination, are ready for the trip.
Film Locations Yukon
The Yukon is known for its beautiful scenery and wilderness, but it doesn't stop there. There are many great filming locations in local towns, such as the Whitehorse waterfront, shopping streets and industrial areas, or the Carmaks area, with these gas stations and log restaurants. . Or Carcross with its train and sandy expanses.
Further north, in Dawson City, are the streets and alleys, as well as residential and commercial architecture. There are several salons in Dawson, which remind us of the era of the gold rush: walls covered with red tapestries felt like brothels of the time when the city was only a giant gold mine , and old photographs from the period showing the first gold miners. It is not only an authentic setting, it makes us relive the history and the past life of the place.
Here are some iconic Yukon landmarks: Dempster Highway, Tombstone Mountains, Carcross, the White Pass and the Kluane National Park.
Film Location Permits
Filming in Yukon does not require a special permit unless you want to film in national parks, airports and highways. Filming on First Nations' territory also requires permits, a permit to local authorities is needed. All permit applications must be accompanied by proof of insurance, which Films.Solutions can provide.
When to Shoot?
Like everywhere else in Canada, we can film all year long in the Yukon, but we have to take into account the important climate changes and the daytime period. Similar to other Northern Canadian territories, the Yukon has the midnight sun during the summer, but no sunshine in the winter. Summer temperatures are mild, with nice periods of sunshine; however, you have to prepare for the freezing cold for the winter.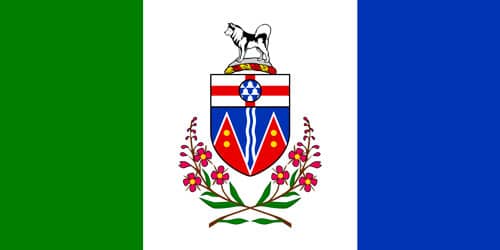 Why Filming in Yukon
Canadian Far North
Very helpful people
Wilderness at its best
Land of the gold rush
Authentic Saloons from the gold rush era
The Midnight sun
Access to the Arctic Ocean
Our mission is not only to help you discover beautiful landscapes, but we are able to help you find innovative subjects and story angles in order to maximize your production. The storytelling makes all the difference.

STUNNING. WILD. DISCOVERY.
Canada is a land of opportunity and wonder. Using Yukon attractions for your film or documentary can only be a wise and extremely profitable choice. Do not venture into these places without a competent team who will ensure your safety and who will make your next production a success.
What is the climate like in the Yukon
Richard Duquette
2020-03-23T14:30:16-04:00
What is the climate like in the Yukon
Sub-arctic continental climate, with temperatures reaching as high as 30°C+ in summer and as low as -60°C in winters. The summer months have 20+ daylight hours allowing for longer shooting days while winter days are bright, dry and sunny with as little as 4 daylight hours allowing for long night shoots
How to get to Yukon
Richard Duquette
2020-03-10T10:37:59-04:00
Air travel into Whitehorse, Yukon available connecting through most major Canadian cities.  Air North and Air Canada offer flights to Whitehorse. Our production team can take care of your trips to Whitehorse, we mainly use Air North, the official airline of the Yukon.
Supplemental crew & equipment can be flown in from Ottawa or Toronto, 4-5 hour flight.