Project Description
SWISS REALITY TV SHOW FILMED ON LOCATION IN QUEBEC AND ONTARIO
Dîner à la ferme au Canada saison 2 (Dining at the Farm 2, Canada)- Films.Solutions Case Study

"Dining at the Farm Canadian Edition "Dîner à la Ferme au Canada" is a Swiss TV Reality show (by RTS) that features a friendly cooking competition between 7 farmers of Swiss Descent. Each farmer is challenged to prepare a three-course meal that honours and celebrates traditional Swiss culinary specialties that will be evaluated by the six other participants. The name of the best host of season 7 will be named during the grand finale show to be held in a traditional Canadian sugar shack.
Dîner à la Ferme au Canada  Film Gallery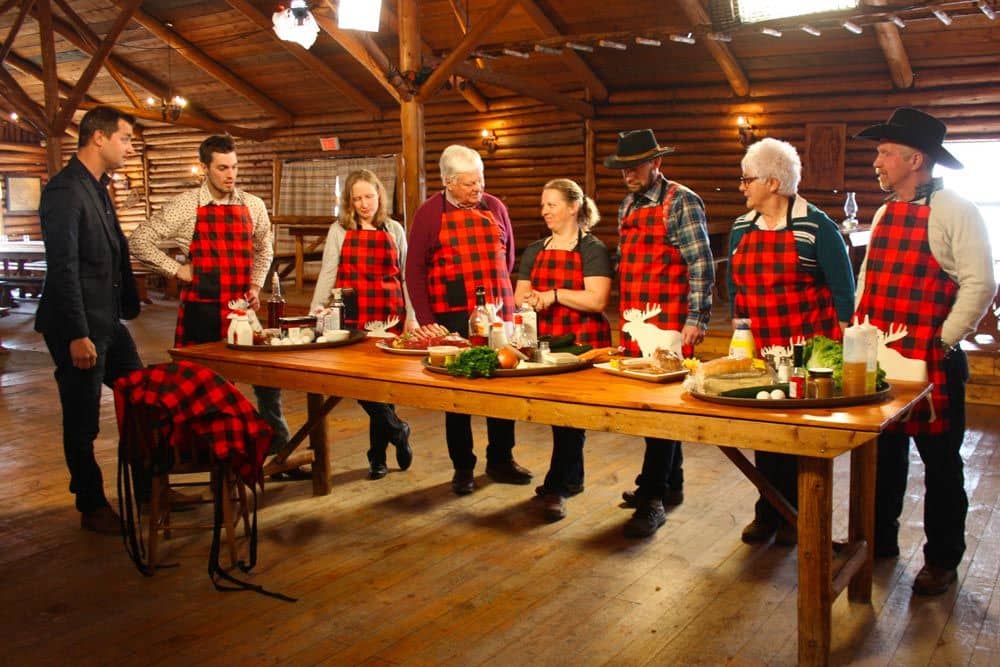 Dîner à la ferme au Canada
Director Mauro Losa
Produced by RTS (Radio Télévision Suisse)
Cinematography: Patrick Mounoud.
Datawrangling : Emilie Marchand
Sound :
Participants :  Miguel Ellenberger, Daniel Reichenbach , Anita Arnold, Théo Hug, Marc Bieler, Sylvia Jacquemet,  Marianne  Santschi
We've produced several seasons of un Dîner à la Ferme in Swizerland over the last few years. As such, our team understands the producer's needs perfectly. We thought it might be a challenge embark on a  Canadian edition of our program with a local canadian film crew. However, as soon as we met our Canadian counterparts, we knew we were dealing with seasoned professionals. Richard and his film crew were able to quickly integrate with our Swiss production crew and understood our production's challenges and requirements. I'm happy to recommend Richard and his team for their kindness and efficiency.

 
Are you a Broadcaster looking for a film crew based in Quebec, Canada?
Tell us more about your television, documentary or film project! Whether you need our full VIP Crew and Equipment Film Solution Package or if you need specialized consulting, or assistance to manifest your creative vision, we're here to help you, every step of the way.
Get in touch!